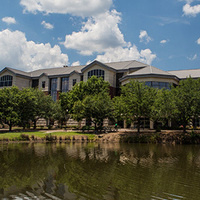 Teaching Academy
This six-session program meets Thursdays:
August 30, September 6, 13, 20, 27, October 4
10:00-11:30 a.m.
CTL's Teaching Academy provides an opportunity to read, discuss, and reflect on research-based principles of student learning in the context of your own teaching. Based on the book How Learning Works, the academy includes a series of activities that support the cultivation of a reflective approach to teaching and provide you with concrete tools to implement for better student learning in your courses this semester. By the end of the workshop, you'll identify ways to refine your own pedagogical practice.
Attendance is limited to 20 participants; by registering you commit to attending all group meetings.
Certificate Option:
Attending this workshop partially fulfills the requirements for CTL's Certificate of Achievement: Reflective Teaching. For more information on how to complete the Certificate, contact ctl@georgiasouthern.edu or go to: georgiasouthern.edu/ctl/certificates/
Wednesday, October 4, 2017 at 10:00am to 11:30am
Zach S. Henderson Library (Statesboro Campus), 1303K/M
1400 Southern Dr., Statesboro, GA 30458
Event Type

Colleges

Departments