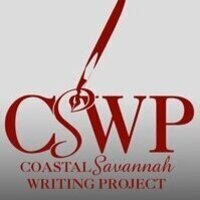 Summer Reading Institute
The Coastal Savannah Writing Project (CSWP) invites to you join them for the Summer Reading Institute for K-12 teachers, administrators and literacy coaches!
The $300 workshop fee includes 30 hours of professional development facilitated by CSWP Director Lesley Roessing and a free copy of the text The Write to Read: Response Journals That Increase Comprehension.
Learn and practice strategies to make reading comprehension instruction more effective and engaging and promote a love of reading in even reluctant readers
as you collaborate with educators from public, private, and parochial schools. Hundreds of Grade 1-12 books—fiction, nonfiction, graphic, verse—will be shared; participants will practice daily reading workshop in whole-class, book club, and independent reading activities.
Contact writing.project@armstrong.edu or or check Facebook.com/coastalsavwp for updates.
Friday, June 29 at 9:00am to 3:30pm
University Hall (Armstrong Campus), 269
11935 Abercorn Street, Savannah, GA 31419
Event Type

Campus

Colleges

Website