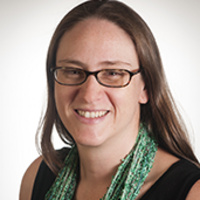 Robert I. Strozier Faculty Lecture Series: Laura Seifert
Georgia Southern's College of Arts and Humanities continues the Robert I. Strozier Lecture Series on the Armstrong Campus in Savannah.
On Friday, March 23, Anthropology Professor Laura Seifert will present, "Digging Savannah: Monks, Freedman, Ghosts and Myths." Her lecture will focus on recent research at both the Benedictine Monastery and Freedman School on Skidaway Island, and the Sorrel-Weed House on Madison Square. While new historical details bring up thorny issues of privilege and descendant communities' access to their own past, she will also discuss how to introduce new histories to old sites and how to address archaeological findings that contradict historical myths. Seifert holds master's and bachelor's degrees in anthropology from East Carolina University.
All lectures will take place at the Ogeechee Theatre in the Student Union on the Armstrong Campus from noon-1 p.m. and are free and open to the public.
Friday, March 23 at 12:00pm to 1:00pm
Ogeechee Theatre