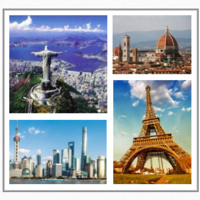 On the Move: Study Abroad, Global Mobilities, and Jean-Philippe Toussaint
On the Move: Study Abroad, Global Mobilities, and Jean-Philippe Toussaint

April 20 at 3 p.m. in Nessmith-Lane Auditorium 1915

Increased mobility is arguably one of the most salient aspects of our
globalized 21st-century society. The sustained interactions between
humans, modes of transport, and various technologies shape our
identity as citizens of a progressively internationalized and mobile
society. In this talk I address the question of global mobilities by
focusing on two distinct yet connected topics: the experience of study
abroad, and the latest book of Belgian writer, Jean-Philippe
Toussaint, Made in China (2017). While the book, relating the writer's
trip to China, serves as an illustration of the joys and challenges of
encountering a foreign culture, my talk also draws on recent
statistics and research about study abroad so as to highlight the
benefits of a firsthand experience with cultures other than our own.
For instance, in addition to providing an ideal setting for
second-language acquisition, study abroad has been shown to: 1)
enhance intercultural communication skills and competence; 2) increase
global awareness; 3) foster personal autonomy and growth. These skills
are particularly important in this day and age because they allow
students to compete in a progressively demanding and changing global
market, and ultimately contribute to a better quality of life.
Friday, April 20, 2018 at 3:00pm
Nessmith-Lane Conference Center (Statesboro Campus), Auditorium, room 1915
847 Plant Dr., Statesboro, GA 30458
Event Type

Campus

Colleges