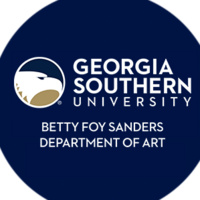 International Exhibition: Fwala Jutunek (Light of the Sun)
Work Inspired by the summer 2018 study-abroad experiences to Argentina.
The Betty Foy Sanders Department of Art on the Georgia Southern University Armstrong Campus presents, Fwala Jutunek (Light of the Sun), a silent auction of crafts produced by indigenous artisans from Argentina and an exhibition of art work by students who participated in a study abroad program to Argentina. All proceeds from the auction will be used to promote and preserve the culture of an indigenous community in Northwest Argentina.
The auction and exhibit will be in the Fine Arts Gallery located in Fine Arts Hall on the Armstrong Campus. It will feature mixed media, painting, ceramics, drawing and photography. The exhibit will run from Monday, Sept. 10 to Friday, Sept. 21. The gallery is open from 9 a.m. to 5 p.m. weekdays. A gallery reception is scheduled from 5:30 p.m. to 7 p.m., Friday, Sept. 21 with a brief talk by the artists at 6 p.m. Admission is free and open to the public. Bidding on the silent auction items will end at 7 p.m., Friday, Sept. 21. For gallery information, please call 912.344.2801 from noon to 3 p.m., weekdays.
Friday, September 21, 2018 at 9:00am to 5:00pm
Fine Arts Hall (Armstrong Campus)
11935 Abercorn Street, Savannah, GA 31419
Event Type

Campus

Colleges

Departments