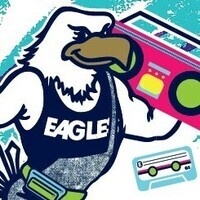 Homecoming Week 2017: 'Totally 90's'
Homecoming week at Georgia Southern University is an experience and tradition the students have looked forward to for decades. The Spirit & Traditions committee brings organizations together on campus to enjoy the tradition of homecoming through spirited events and memorable moments. The week consists of noontime and evening events on campus, along with the parade and celebration towards the end of the week, and the crowning of king and queen during halftime at the football game on Saturday. Working for months on end, they facilitate all of the events and partner with countless others to guarantee an unforgettable homecoming for alumni, students, and the surrounding community.
The annual Homecoming Parade will take place Friday, Oct. 14 starting at 4 p.m.
For a full list of Homecoming events and activities, visit http://students.georgiasouthern.edu/student-activities/upb/homecoming/.
Saturday, October 14, 2017
Event Type

Departments

Website