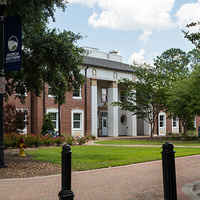 HESI A2 Nursing Entrance Exam
Registration information is at georgiasouthern.edu/asc/testing/net/
For directions to the testing center: georgiasouthern.edu/asc/testing. Then select directions.
Visitors must contact the Testing Office at least 48 hours in advance to obtain an electronic visitor parking pass
Remember to bring your:
1. Elsevier Username and Password
2. Photo identification (Government issued ID or School ID Letter)
4. Snack and drink for the breaks
5. Sweater or jacket, as rooms can become cool
For more information, call the Office of Testing Services at 912-478-5415 or email testing@georgiasouthern.edu.
Saturday, July 14, 2018 at 1:00pm to 5:00pm
Cone Hall, 2002 2254 Southern Drive
Event Type

Campus

Departments

Website