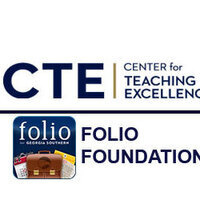 Folio Foundations - Build a Learning Module
Hands-on Training
Using learning modules in Folio allows us to organize instructional content in our online courses.
Participants will be introduced to the basics of the Folio layout. Participants will also be instructed on how to upload content to their course, create HTML pages and link content to the learning modules.
You can sign up at https://training.georgiasouthern.edu
Learning Objectives:
Review the basics of Folio Layout

User Profile: Profile Settings, Notifications, and Account Settings

Upload content files to the Manage Files area

Create modules and tools using the Course Builder or Content Area

Create and edit HTML pages in Folio

Create QuickLinks, insert photos, audio and video components.

Add participants to the Classlist.

Copy Content into course.

Activate Course content.
Friday, August 10, 2018 at 10:00am to 11:30am
Henderson Library Building, 1302
Event Type

Campus

Departments

Website