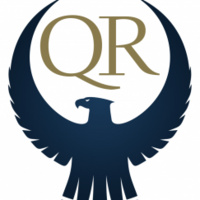 Eagle QuaRC's Speed Networking Meetup
You are invited to participate in Eagle QuaRC's Speed Networking Meetup on Tuesday, October 24th from 3:30-5:00pm in the COE building room 1120/1121. The purpose of the Meetup is to share ideas, meet new people, expand professional networks, and collaborate with others engaged in qualitative research.
Speed Qualitative Research Presentations
We will highlight several qualitative research projects on campus by having faculty members (5 maximum) speak about their work. If you are interested in speaking during the Meetup, we invite you to submit a brief proposal (100-200 words). Your proposal should highlight a qualitative research project you'd like to share with the qualitative community on campus. In line with our theme of speed networking, each speaker will present for about 5 minutes with time for questions and answers. We also encourage collaborative presentations with fellow faculty or students.
Please email proposal submissions to Nikki DiGregorio: NDiGregorio@georgiasouthern.edu
The deadline for submissions is Thursday, October 12th at 5:00pm.
Following the Speed Qualitative Research Presentations, there will be time for coffee and treats, and additional networking with qualitative researchers from across campus. We know that you're busy, so we've set up the Meetup as a casual, stop and go format. Stop in for a few minutes or stay the entire time.
Additionally, a lucky participant will win our giveaway prize of two tickets to the Georgia Southern vs. South Alabama football game on November 18th!
We hope to see you there,
Eagle QuaRC Steering Committee
Tuesday, October 24, 2017 at 3:30pm to 5:00pm
College of Education (Statesboro Campus), Room 1120/1121
275 C.O.E. Dr., Statesboro, GA 30458