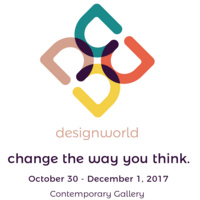 Design World: Change the way you think.
RECEPTION: Wednesday, Nov. 1 from 5-7 p.m.
Design World is a changing exhibition dedicated to world-renowned designers of the past and present who have contributed innovative, creative and practical solutions to the challenge of everyday objects. Design is a collaborative process that integrates multiple disciplines, and is much more diverse and cross-disciplinary today. To better understand design as a whole, students need to read, discuss and engage in dialog to understand design from a range of perspectives. This exhibition showcases the importance of design, and opens up possibilities of collaboration with students from engineering to business to fashion, as well as other disciplines within and outside of the University.
Friday, December 1, 2017 at 8:00am to 5:00pm
Center for Art & Theatre, Contemporary Gallery 493 I.T. Dr., Statesboro, GA 30458
Event Type

Colleges

Departments

Website
Hashtag

Subscribe