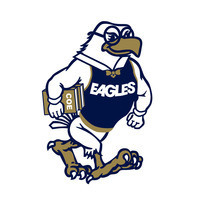 College-Wide Faculty & Staff Meeting
College of Education Faculty/Staff:
Please save Friday, January 19th on your calendar for our first College-wide faculty and staff meeting of the new Georgia Southern College of Education. The meeting will be from 10:00 a.m. to 3:00 p.m. in Student Ballroom AB located in the Student Union Building on the Armstrong campus. Lunch will be served during the meeting.
Our meeting agenda will include several items as listed below and involve interaction among groups of faculty and staff. Other items may be added to the agenda between now and January 19th.
• Meeting faculty and staff colleagues and making connections
• Undergraduate and Graduate Programs – focus on curriculum, field experiences, and staffing
• Recent COE SWOT analysis and it possible uses (If you are unfamiliar with the SWOT analysis process or need a brief refresher, please review the information presented in the article, "What is a SWOT Analysis?" accessed via http://articles.bplans.com/how-to-perform-swot-analysis/)
• Recruitment, Retention and Efficiency (R2E) plans – implementation efforts and results as well as modifications and additions for AY 2018-2019
Arrangements will be made for those persons desiring transportation to the meeting. If you desire transportation from Statesboro to Savannah on January 19th, please let Ms. Janina Jones (janinajones@georgiasouthern.edu) know so that all who desire transportation can be accommodated. I anticipate that vehicle(s) will depart COE on the Statesboro campus at 8:30 a.m. and depart the Armstrong campus at the meeting's conclusion.
If you wish to travel from Statesboro to Savannah in your personal car, please park in a marked faculty/staff parking space. Your Georgia Southern hangtag will be honored, as it is on the Statesboro campus. Lots containing faculty and staff parking spaces are not gated. Mileage for use of a personal car will not be reimbursed.
Please save Friday, January 19th on your calendar.
Friday, January 19 at 10:00am to 3:00pm
Armstrong Campus, Student Ballroom AB located in the Student Union Building 11935 Abercorn Street, Savannah, GA 31419