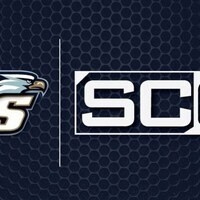 Club Meeting - Southern Collegiate Gaming
Southern Collegiate Gaming is the home of GS Esports and Casual Gaming Community. Our vision is to engage student gamers through encouraging communities that challenge student gamers physically, mentally and spiritually. In doing this SCG serves the university campus by providing events, tournaments, and outlets for the student gaming community.
Southern Collegiate Gaming is hosting its first club meeting of the Spring 2018 semester! 
The meeting will have a guest speaker: Dr. Harris, cover upcoming events, tournaments, streaming, tryouts, and will provide a chance to meet and socialize with fellow gamers.
All students are welcome to attend! Join us in the IT Building Auditorium on the first floor.
Thursday, January 18 at 7:00pm to 9:00pm
Information Technology Building - Auditorium