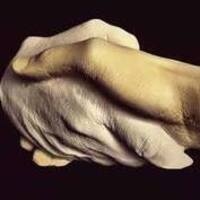 Campus Conversation on Diversity
The Office of Diversity, in collaboration with the Office of Multicultural Affairs, invite GSU faculty, staff, students and administration to the first Campus Conversation on Diversity for 2018. This dynamic and engaging conversation will be facilitated by two poets, one white and one black. Together they use their poetry and experiences to engage audiences in tough conversations about race. Their joint effort, Poets Respond to Race, offers a safe platform to discuss a sometimes difficult topic. The poets, Al Black and Dr. Len Lawson, are both recent recipients of the Jasper Artist of the Year Award in Literary Arts. The Conversation on Diversity will take place February 15 on the Statesboro Campus, Russell Union 2080 from 2 p.m. - 4 p.m.
Call for Poets
Students, faculty and staff are invited to submit poetry about race to share at the Campus Conversation on Diversity. If you are interested in being a featured poet at the event, please submit your work to Associate Provost for Diversity and Faculty Programs Maxine Bryant, Ph.D., at Maxine.Bryant@armstrong.edu by noon Wednesday, Feb. 7.
Thursday, February 15 at 2:00pm to 4:00pm
Russell Union (Statesboro Campus), 2080
85 Georgia Ave., Statesboro, GA 30458
Event Type

Campus

Departments

Website