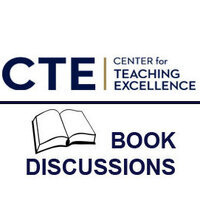 Book Group: Teach Students How to Learn (Saundra McGuire)
Book Group: Teach Students How to Learn (Saundra McGuire)
Facilitated by Debbie Walker and Nancy Remler (facilitated on both campuses simultaneously).
Do you believe that students can learn more deeply and achieve more success than they do at present? Are you frustrated by unmotivated, disengaged students? Join this book discussion to discover strategies that will positively influence student learning in your classes. The author, Saundra McGuire, provides practical, research-based strategies to teach students how to learn. Mindset, Motivation, and Metacognition are key to deeper learning.
Attendance is limited to 10 participants; by registering you commit to attending all group meetings. Each participant will receive a copy of the book at the first meeting.
Thursday, September 20, 2018 at 11:00am to 12:15pm
Statesboro: Cone Hall 2029 & Armstrong: Solms Hall 207
Event Type

Campus

Departments

Website