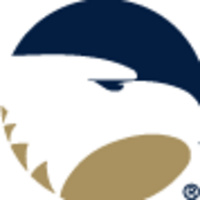 Asthma Education at the Cutting Edge: Reaching and Teaching the Asthma Community
The annual Asthma Education at the Cutting Edge seminar will be held this year at the Georgia Southern Armstrong Center auditorium on Friday October 5th, 2018 from 8 a.m. to 5 p.m, with continuing education units applied for nurses and respiratory therapists. This year the seminar is focused on new research that addresses the increased burden of asthma in Georgia and the Southeast US, and guest speakers will present on novel approaches, such as pinpointing asthma in communities using OASIS data, treating asthma in the schools and pharmacists serving as asthma educators - certified (AE-C) in a family practice community pharmacy. There is no tuition and a box lunch will be available.
The seminar is presented by the Georgia Southern University Waters College of Health Professions, Georgia Department of Public Health, Georgia Asthma Coalition, and the Magnolia Area Health Education Center.
To RSVP contact Katina Starks at kstarks@georgiasouthern.edu 912-344-2549 or dmasini@georgiasouthern.edu
Friday, October 5, 2018 at 8:00am to 5:00pm
Armstrong Center (Armstrong Campus), Auditorium
13040 Abercorn Street, Savannah, Ga. 31419
Event Type

Campus

Colleges

Departments