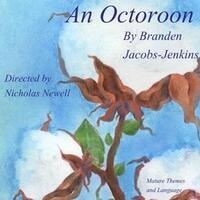 'An Octoroon'
The Georgia Southern Theatre & Performance Program will present its adaptation of "An Octoroon," Nov. 8-15 in the Black Box Theatre.
---------------------------------------------------------------------------------
"An Octoroon"
by Branden Jacobs-Jenkins
Directed by Nicholas Newell
What happens when you are an African-American playwright who wants to write a comedy about slavery by adapting the 19th century abolitionist melodrama "The Octoroon," and most of your white actors bail on you because they "don't feel comfortable?"
Mature Themes and Language
Center for Art & Theatre
All performances start at 7:30 p.m. except Sunday matinees at 2 p.m.
Contact the Theatre & Performance Box Office at 912-478-5379 for reservations and ticket information or go to Theatre Marketplace—link found on the CAT Website: http://class.georgiasouthern.edu/cat/
Email us at THEATRE@georgiasouthern.edu for more information.
TICKETS FOR ALL SHOWS: $6 for students / $12 for Faculty/Staff/Community. Group prices are available.
Funding for Theatre & Performance is made possible through Student Activities Fees.
Wednesday, November 15, 2017 at 7:30pm
Center for Art & Theatre (Statesboro Campus), Black Box Theatre
493 I.T. Dr., Statesboro, GA 30458
Event Type

Colleges

Departments
Hashtag

Subscribe