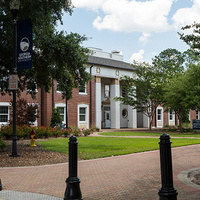 ACT Exam
Registration: www.actstudent.org
Testers will meet in front of Cone Hall at 8:00 am and the staff will walk you to your designated room. For directions see georgiasouthern.edu/success/testing. Then select directions.
Visitors must contact the Testing Office at least 48 hours in advance to obtain an electronic visitor parking pass
Remember to bring your ACT Admission Ticket, A PHOTO ID or School ID Letter, a calculator, pencils, and a snack. It is recommended that testers bring a sweater in case the room is cool.
Saturday, July 14, 2018 at 8:00am to 2:00pm
Cone Hall 1st Floor Lobby 2254 Southern Dr
Event Type

Campus

Departments

Website